This week's official site update featured a new character and showed us pictures on the Photon Arts, Party, and Cut-In-Chat system. The images are mirrored here for your convience. Also,
EspioKaos
has translated some of the text from the new update and has given PSOW permission to use it. So, on with the update!
Kou Taragi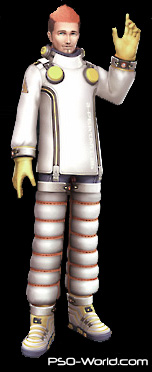 Race: Human
Gender: Male
Age: 33 Years
Profile: Kou is an associate professor of engineering at a college in Parum's Lohzenom City. He began his career as a major in photon engineering, but then changed over to the research of A-photons. He taught Maya during the time that he was a photon engineering major.

Photon Arts: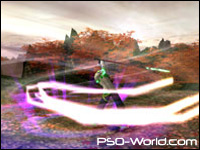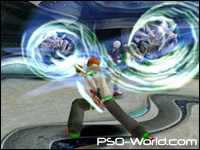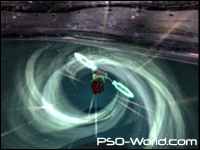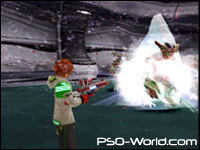 You will be able to link different styles of Photon Arts to different weapons. For melee weapons, you will be able to use skills such as "Rising Slash" and "Cross Rush". On ranged weapons, you can link different specials with your bullets including "Burning Bullet" and "Frozen Bullet". Using these kinds of attacks will use up Photon Points.

Party System: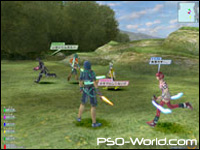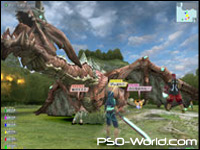 These are some standard party shots. Even though it is not shown here, we learned from a recent EGM interview that you will be able to fill up party slots in online games with Partner Robots.

Cut-In-Chat: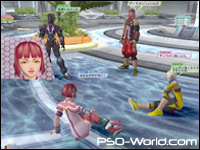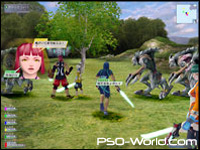 It appears the Symbol Chat system is being replaced with a scheme that will feature in-sets of character faces. These in-sets will convey emotions and a text bubble for whatever the character is trying to say. Also, photon chairs are being replaced with the amazing ability to lie on the ground!


Credit goes to
DarK-SuN
and
Kazuma56
for pointing out the new updates.
You can discuss these updates in our
Phantasy Star Universe forums
.