More Phantasy Star-related news has surfaced from the Tokyo Game Show! In a recent SEGA press conference, director Satoshi Sakai revealed that there is more to come with Phantasy Star Universe, teasing his audience with the following image.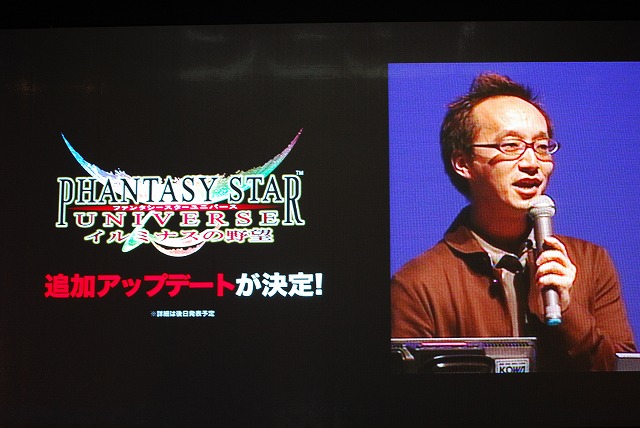 The image reads:
Phantasy Star Universe: Ambition of the Illuminus
Additional update confirmed!
* Details to be announced at a later date.
Unfortunately, that is the only info that was given out. This new work seems that it likely will be another expansion to PSU, however we will wait for official confirmation before speculating too much. In the meantime, you're invited to join in our discussion of this exciting news!