The first gameplay videos and screenshots from Phantasy Star Online 2 were revealed to the public earlier today at the Japanese Infinity Gran Prix event. You can view the video below or on this Livestream page.

Jump to the 1 hour 59 minute mark to see the PSO2 Gameplay Video.
Based on the text in the video, Phantasy Star Online 2 will include:
Randomized dungeons
Weather Effects
Third-Person Shooting Mode for Shooting
Jumping
Random Mission Events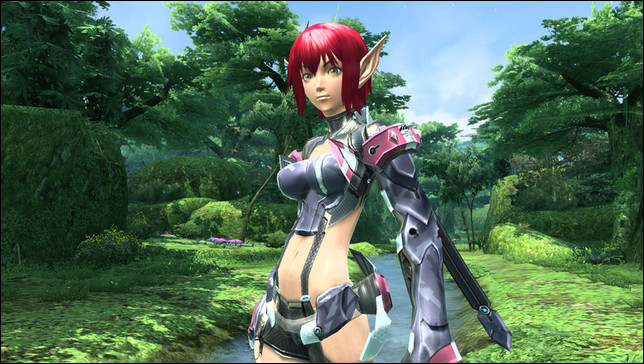 HUnewearl
In addition, the 4gamer website has several high-resolution screenshots! The screenshots feature close-ups of the user-interface, character designs, and cut-in-chat. If you look closely, you'll see Section IDs on the player outfits! You can the screenshots here and on the 4gamer website.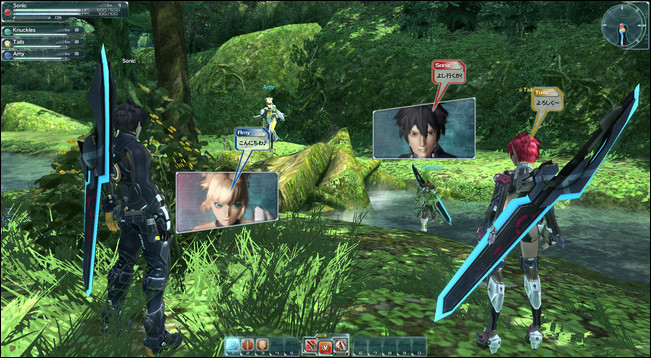 Four players in a Forest setting
Credit goes to xBladeM6x for providing the video link and Mike for providing links to the screenshots. You can join in on the discussion in this forum thread!