Three new Phantasy Star Online 2 screenshots were released today in the latest copy of the official Japanese email list. These screenshots feature the FOmar, FOmarl, and Rappies! Be sure to click on the pictures to view larger versions.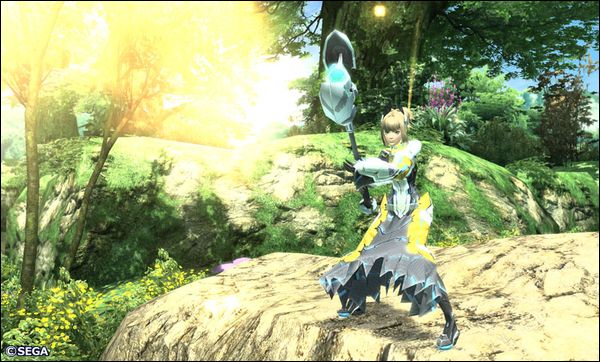 A FOmarl casts a spell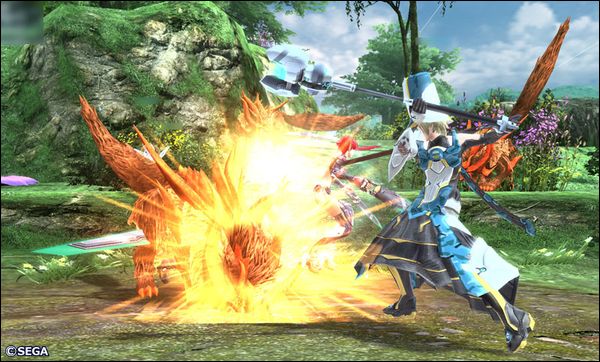 A FOmar attacks an enemy with a cane.
There had been some speculation on the forums that the Force class may not exist in Phantasy Star Online 2. Thankfully, that is not the case.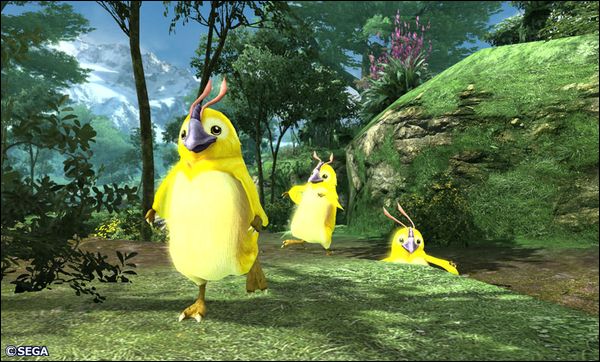 These are the creepiest Rappies I have ever seen.
Credit goes to Mike for bringing us this news. You can discuss these screenshots in this forum thread.