A brand new set of screenshots from Phantasy Star Online 2 has been released in this week's official Japanese newsletter! (Check the link for a full translation.) Let's waste no more time and take a gander! Be sure to click on the screenshots to view larger versions.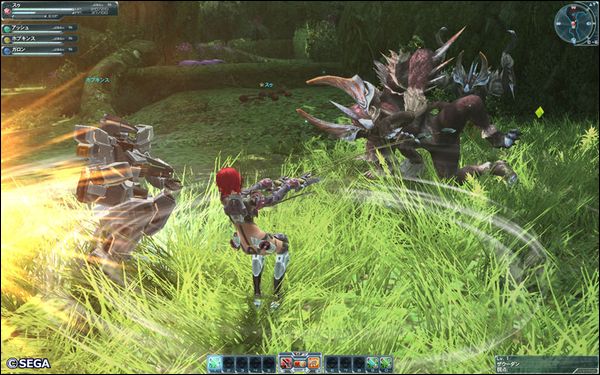 A HUnewearl shows off a new weapon category.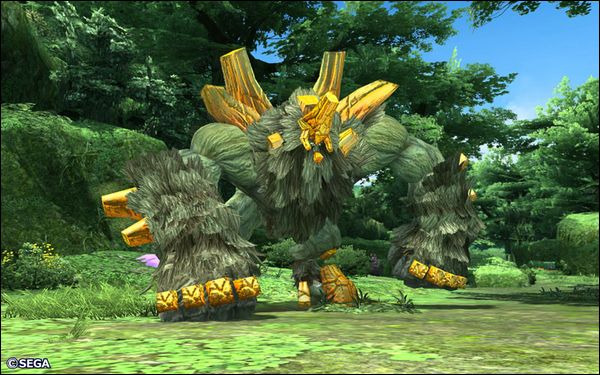 The frighteningly huge Rockbear!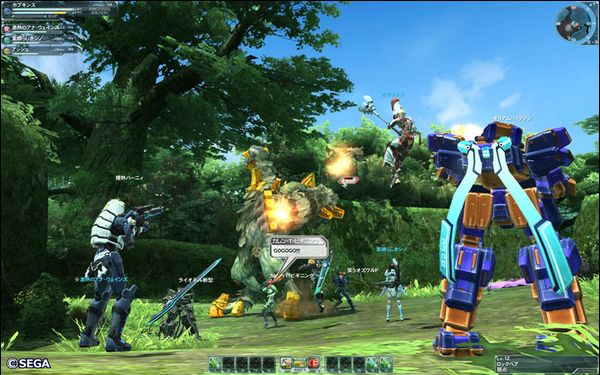 It's a group effort!
That's not all, however! The newsletter also revealed that a PSO2 media briefing is scheduled for Tuesday, July 26, complete with a live broadcast on the Japanese video-sharing site Niconico Douga! Look forward to new videos, screens and information!
Join in the discussion (and speculation) of these new screens in Angelo's thread at the forum. And stay tuned for more information to come from next week's media briefing!