Site Navigation

Search

Phantasy Star Zero
Databases
Guides
Media

Phantasy Star Universe
Items
Guides
Interviews

PSO: Episode 1,2, & 4
Items
Guides
Calculators

Episode 3
Cards
Guides
Calculators

Site
Forum
Fan Works
Features
Results 1 - 10 of 697
Results
By gideon at 03/25/2001 - 5:47pm

watashiwa writes, "Okay, for those who think *REAL* PKing is just a myth. View this video. Note that no Gameshark is required to pull this off. The movie. "
By watashiwa at 07/16/2001 - 11:11am

According to a new article over at Gaming-Age, Sega of America has announced the offical release date of US version of Phantasy Star Online version 2 as September 11th. The final pricing plan for online play has been negotiated as $15 for every 3 months for unlimited game play online. Click here to read more.
By eRUPT at 07/22/2004 - 2:28pm

Getintothegame writes, "From Cube-Europe:

"According to recent news Phantasy Star Universe will allow more then four people to wonder around in a team at once. Apparently several thousand players can create a team and wonder around the universe together.

The new game also includes several new planets and races. The title will be released in Japan before the end of next year."

"

Sounds like a real mmorpg? no?
By gideon at 01/16/2001 - 1:27pm

Spectre54 writes, "Someone has apparently found a way to get the TRUE AGITO. As you may already know, you can get a blade weapon called the Agito in the game, this is called a fake agito with which you authenticate. This blade is a brown Katana-like weapon. Someone has found the true (white/silver) Agito. Using the section ID "Whiteill". Here's where I found this info: If you go to dailyradar and download all of their PSO movies, they are in Windows Media format. Now these movies are a bit dark so you will have to tweak the brightness settings a bit. These movies follow an online game with a blue ranger, a brown Humar, and a white(White Color and Whitill ID) Hucast, if you look closely you will see that the Hucast has a Pure WHITE AGITO/KATANA with attack damage upwards of 400! Make sure you hunters get a WhiteIll section ID if you want what some people call the most powerful blade weapon in the game, I can't wait till the game comes to US shores cause "Spectre54" yields a WhiteIll section id. Hope this helps anyone who has been trying to get the Aigito but can't find it."

As an unconfirmed way, you recieve the authentic AGITO by collecting all 3 "Books of Katana"

SectionID Calculator
'Fake' AGITO
By watashiwa at 06/22/2001 - 11:42am

jazzyfox writes, "I got pointed over to this on the mamak site and found a really interesting piece, that makes me have a little more good intentions towards Sega of America. The most interesting part of the article is the second paragraph:
"Sega of America decided to try and work out payment options that would be considerably cheaper than what the Japanese pay currently for PSO ver2. They went with their options back to Sega of Japan who had set up the US pay structure, the exact same as Japan, 400 Yen for 30 days, or 1,000 Yen for 90 days. Sega of America went with having the US pay $10 for six months, and Sega of Japan just about went nuts, so now, they are still going back and fourth."
"
By Castelak at 08/23/2001 - 12:10pm

serendipity writes, "It seems that Sega and Sonic Team said that enough was enough to all of the hackers that try the God/Equip and Bypass codes. The servers are now issuing PERMANENT Ban's for anyone using codes online. Apparently they were tired of playing games with continually patching Barubary's Bypass patch, and as a result many CCC users are left with what appears to be a no win situation, unless they buy another game disk."

Thanks to everyone on the boards also, all I can say is about time! Don't worry if you just use xploder to boot it up, they can't detect it since it doesn't save anything at all into the memory.
By gideon at 04/10/2001 - 12:49pm

watashiwa writes, "Apparently, Sega could be out patrolling your PSO games. A friend of mine mentioned to me earlier that during one of his games, a translucent (see-through) white HUmar was seen on Pioneer 2 as well as Ragol with them. This was in addition to him being in a full game. So therefore, number of players is 5. (If we're counting the HUmar as a player.) The HUmar didn't say anything, but just walked around and came and went. This is important news. If true (and I don't see why my friend would lie to me, never has before and has always been trustworthy), this could mean Sega is trying to catch cheaters in the act. The process of duping, using hacked items (not all have been filtered out), etc,. would all get you caught.

Thanks to Sengson for this information. He mentioned it in the general board, but I felt it should be posted here.

If anyone has any follow up on this, by all means post it.

I just wanna see this white HUmar and say hi to him. It'd be kinda neat. :)"
By watashiwa at 05/11/2001 - 4:17pm

Cube writes, ""The real deal." Sources close to Sega Europe have indicated that Sonic Team's incredible online RPG is to be announced by Sega for Gamecube next week! "

This article is more news from the rumor mill. PSOW staff members Mistkerl Zwo and myself will be attending E3, so expect updates and pictures regarding all things PSO (v2 and more..) on a regular basis during E3 time. ;)
By Saladwood at 05/18/2004 - 10:50am

As you most likely already know, Sega has announced a new game for the PS series mysteriously called "Phantasy Star Universe."
Here's the full article by IGN:
May 12, 2004 - Phantasy Star Online fans who were disappointed that Sonic Team declared Phantasy Star Online Episode III: C.A.R.D. Revolution the last installment in the PSO series or those turned off by the card based nature of Ep. III had better turn that frown upside down. In Sega's booth at E3 2004, Sonic Team held its "stealth announcement" of its latest project -- Phantasy Star Universe.
What exactly is Universe? According to Sonic Team, "it's a rebirth of a legend." But, we don't really know. IGNcube learned from Sega that this title is so far in the future that they aren't allowed to release any details. The trailer, which aired every two hours, was merely there as a teaser for fans of the series -- telling them that there is something coming. Platforms weren't even revealed, although we imagine that it will definitely be on GameCube because of the large PSO user base (and it's the traditional PSO platform now that the Dreamcast is defunct). There have also been rumors that a PSO game is slated to appear on PS2, so Universe might be Sonic Team's initial foray onto Sony's console. Xbox is a possibility because Episodes I & II were released in 2003 -- heck, it could even be a PC title (we doubt it since PC is getting Blue Burst. Pure speculation.
The only other concrete details we learned was that this is going to be an action MMORPG. Does this mean it'll be akin to Phantasy Star Online? Or, will it resemble Final Fantasy XI? All we know is that it's going to be a while before we find out -- especially since the trailer revealed "just started..."
The trailer itself lasted a little under four minutes. The first minute and a half was a brief introduction to the new title. Apparently, it will be Phantasy Star Online 2 because it's a whole new game that takes place in a whole new world. The rather ambiguous thing is that the trailer references both Phantasy Star Online 2 (which is what we think this is) and Phantasy Star V.
The rest of the trailer was composed of highly detailed full motion video. The most noticeable thing? FMV sequences. Next? Sonic Team has overhauled the art style for universe -- everything looks a bit smoother (although it does maintain some similar elements). The trailer roves from lush grass to a futuristic city. You watch as a character jumps out into the air onto a hover board, activates some sort of suit, and then zips off into the horizon. Later, a similar theme is displayed when a different character morphs into a beast. For the finale, a group of adventures fight a giant two headed dragon/lizard creature. The trailer is simply amazing. Watch it here.
Trust us, we'll report back with more on Phantasy Star Universe as soon as details are available. It's gonna be a long wait, so watch the trailer now , seriously.

Check out IGN's media here.
By Tomeeboy at 09/09/2009 - 3:59pm

Ten years ago today, the Sega Dreamcast began making its way from store shelves to hundreds of thousands of homes across the United States. In the Dreamcast's short lifespan, it helped pave the way for console gaming as we know it today. The first console to include a built-in modem and support for online gaming, the Dreamcast was ahead of its time and spawned some of the most enjoyable, innovative, and memorable games (and accessories) of its generation.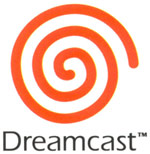 Of those games, Phantasy Star Online is one we can likely all relate to, and is arguably one of the most iconic games of that time (perhaps of all-time?). It's more than safe to say that the Dreamcast played a large role in the evolution of the Phantasy Star franchise, and an even bigger role in the creation of the site you're visiting right now. So, with that in mind, let's all wish the Dreamcast a happy 10th, dust off our old friend, and load up our favorite games to enjoy once more!

Have a Dreamcast story to share? Want to talk about your favorite games of yesteryear or link the Dreamcast to features and standards of modern day gaming? Feel free to hit up the comments section, or visit the forums!

For a little fun and an even greater dose of nostalgia, here's the original trailer for Phantasy Star Online, available now on the INTERNET:



Advertisement