Site Navigation

Search PSOW

Phantasy Star Zero
Databases
Guides
Media

PSO: Episode 1,2, & 4
Items
Guides
Calculators

Episode 3
Cards
Guides
Calculators

Site
Forum
Fan Works
Features
Results 1 - 10 of 41
Results
By Ryna at 04/05/2012 - 7:20am

Bandai has announced that it will be releasing a Phantasy Star Online Elenor RAcaseal figure in its Soul of Chogokin line. According to the pictures, this figure will include a beam rifle, handgun, Mag, meseta, rare item box, item container, and text bubble stand. Elenor is scheduled to be released in July for 6,500 yen.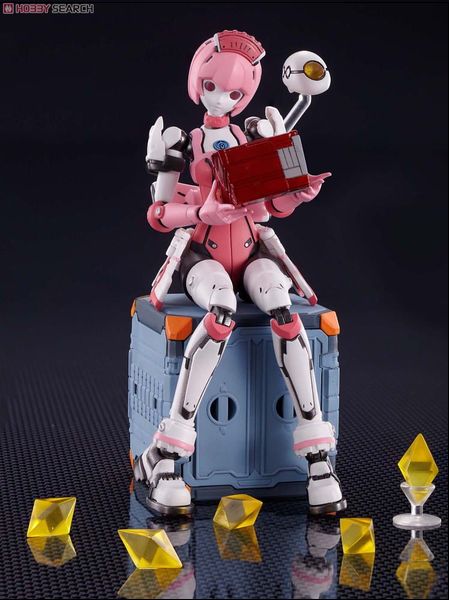 Bandai Soul of Chogokin Elenor RAcaseal Statue with Accessories
Credit goes to Aumi for bringing us this news. You can discuss this news in this forum thread.
By Saladwood at 04/01/2004 - 10:18am

In a sudden and rare press release, ST has revealed the next and final installment of the PSO series! We have the full excerpt of this exciting news!

This new volume of PSO will feature a continuation to the storyline that is already present as well as new items, new weapons, new stages, new costumes and 3 brand new classes. Currently planned for GC only, Episode 4 will feature server side saving features. The player limit per game has also been increased to 12 people.

Needless to say, we're more than just excited. Don't forget to read more!
By eRUPT at 07/21/2004 - 4:34pm

Getintothegame writes, "I just passed out seeing this, I have great pleasure passing along this news-

According to GCAdvanced, there is going to be a Phantasy Star Online DS.

Here is the article they posted:

Top SEGA franchises on Nintendo DS? We caught wind of some unofficially announced titles that you can expect. In what is purely speculation at this point, a reliable source has passed along the wonderful news of new SEGA titles planned for Nintendo DS.

Whether the titles listed below are currently in development or just in planning stages, you can expect all of these games to make an appearance in some way, shape, or form:

Sonic DS

Super Monkey Ball DS

While those are the previously announced and/or rumored titles, we are pleased to pass along the great news of even more Nintendo DS support from SEGA:

Phantasy Star Online DS

Puyo Puyo DS

"Project Rub"

Phantasy Star Online DS (tentative title), is said to include both wireless and/or WiFi play, voice command options with the built in microphone and of course touch screen options.

The rumored title, code named, "Project Rub," is said to be an entirely new and original project from SEGA for Nintendo DS, with no other information known. Perhaps from the suggested code-name, the touch screen will play a large part in the games creation.

I will keep you guys up-to-date on this news.

"

Hmmm that would be pretty cool, hopefully its not just a pure port with touch screen options.
Thanks to Skett for also writing this to us.
By Ryna at 01/31/2012 - 6:47pm

Massively, an enthusiast MMO community site, published an article today featuring a retrospective on Phantasy Star Online. The article features several quotes from Yuji Naka and provides a brief history of the game. If you are a former or current Phantasy Star Online player, it is worth reading.
You can discuss this article in our Phantasy Star Online forum.
By Ryna at 12/04/2009 - 6:23pm

MegaZoneXE recently posted about a Japanese website he visited that offers paper models of selected Phantasy Star Online Mags. The models include the basic Mag, Pushan, Sato, and PSO item boxes. If appropriate care is taken while constructing the models, you will be rewarded with a high-quality Mag or item box replica. In order to view the model files from this website, you will need the free Pepakura Viewer. If you decide to build your own Mag model, be sure to take a picture and share the results in this forum thread.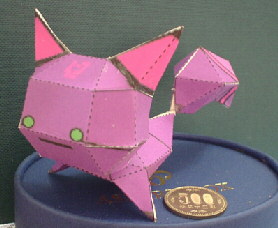 Example of a Completed Sato
By Ryna at 12/08/2006 - 8:30am

On April 1st, 2007, Sonic Team will officially be shutting down the Gamecube and Dreamcast servers as seen in this announcment. The servers will become free-to-play on March 1st, 2007 for a one month period. Also, the 90 payment option will be discontinued on December 8th and the 30 day option on January 29th. Listed below is the versions of the game that will be affected by this anouncement:

Dreamcast
Gamecube

Episode 1&2
Episode 1&2 Plus
Episode 3
The XBox and Blue Burst servers will remain in operation for the forseeable future. Credit goes to Renamon for spotting this update and EspioKaos/Arislan for providing translations. You can share your reaction in our Phantasy Star Online forum.
By LollipopLolita at 12/25/2003 - 12:22am

Ketchup345 writes, "According to Nintendo Power Issue #176, Episode 3 will be a Gamecube Exclusive. Also, PSO+ will be available in the U.S. (from what I understand) around the same time: "PSO 1&2 Plus should hit stores around the same time as PSO III..." All of this was taken from the Epic Center (page 126)."

Does this sound like a official confirmation? Also at www.nintendo.com, they have a page up for Ep 3 with a stated release month of February 2004. Don't know how accurate that is, since it also says it's 1 player. No PSO Plus page though!
By Ryna at 08/24/2010 - 6:06pm

Shougai PSO, a Japanese fansite, posted an article today noting that Sega of Japan has renewed the registration for pso2.jp. With the looming 10th anniversary of the original release of Phantasy Star Online, some fans are taking this as a clue for the possible future direction the franchise may take. Hopefully, this will prove to be more than a standard domain name renewal.

Credit goes to Ryuodo and Mike for alerting us to this news. You can discuss the possible ramifications of this news in this forum thread.
By Jonathan_F at 04/01/2005 - 6:14am

Yuji Naka has kept his word and has proved it in a PSO-World exclusive! We've been given a glimpse of Phantasy Star Online Episode V!

The story goes: A year after the defeat of Olga Flow, a weird series of explosions has been detected at the north pole of Ragol. When a team was sent down to investigate what was going on, contact was lost. Natasha has called on the Hunters again to investigate what happened to the lost team, and find out what is causing the explosions.

Once again you'll be teamed up with Elly. However due to the strong magnetic effect there is at the poles of the planet, communications may not always be possible. It'll be the same as well for telepipes as well so the item shops that were seen in the towers were deployed to the poles after being fitted with specialized heating units to prevent them from freezing.

This is very much an unfinished product at this time so I'm sure you'll see that there are some things missing or that there are some graphical problems, as not all of the graphical elements have been enabled. There's also work of a new HUD going on so that also is missing. This is the bare minimum of what is finished. There weren't even any monsters yet in this video I recieved but map work of the first area is finished as far as I can tell. Also the music appears to be called The Silent Blizzard Of North part 1 from the note I received. Prepare for the biting cold everyone!

Video! You're gonna need divx to view this video and you can pick that up at divx.com.

So you're wondering, "EPISODE V?! We don't even have Episode IV yet, or Blue Burst for that matter!" Don't worry, I've got all of the info. Blue Burst will be coming out this month, and Episode IV coming early summer. Finally Episode V will be released early next year in Japan and a few months after that here in the US. Let the continued explorations of Ragol begin!
By LollipopLolita at 04/08/2004 - 12:08pm

lollipoplolita writes, "

IGN posted this interesting news:

"Big Phantasy Star News Shortly
You will be shocked, according to Dorimaga

April 07, 2004 - Perhaps the biggest news out of the latest issue of Japan's Dorimaga involves a preview of what's to come in the next issue of the magazine. The magazine promises a new development in the world of Phantasy Star Online that will shock you.

We admit to being totally clueless on what's up, so we'll have to wait, just like you, for further details. The next Dorimaga isn't due out for a month, but it's possible that some other magazine will reveal the big news earlier."

Could it just be PSOBB news, since there hasn't been any in the US nor in JP game magazines?"

Keyword search

Current search

Guided search
Click a term to refine your current search.

Advertisement