Site Navigation

Search PSOW

Phantasy Star Zero
Databases
Guides
Media

PSO: Episode 1,2, & 4
Items
Guides
Calculators

Episode 3
Cards
Guides
Calculators

Site
Forum
Fan Works
Features
News Search: Phantasy Star Universe (Japan)
Results 1 - 10 of 13
Results
By Ryna at 07/27/2012 - 10:13am

Sega of Japan announced today that the Japanese Phantasy Star Universe servers will be shutdown at 12 am JST on September 27, 2012. In addition, the Guardians Cash service and game key distribution will be discontinued on August 28, 2012. Any remaining Guardians Cash will either be converted into Phantasy Star Online 2 Arkz Cash or refunded as WebMoney AC. Finally, from August 30 to September 27, 2012, Premium Course will become available to all players.

Credit goes to Mizunos for bringing us this news. You can discuss this news in this forum thread.
By EspioKaos at 01/22/2009 - 9:12am

A new section of the official Japanese Phantasy Star Universe site has opened revealing new details on the previously announced major update coming to the Japanese version of Ambition of the Illuminus. Slated to be released this spring for the Japanese PC/PS2 servers, this update will be in the form of a free-to-download patch. Considering this method of delivery, PC users will receive the full benefit of the patch, however PS2 players will only be able to take advantage of certain aspects of it. Here are some details on what to expect.
Over 160 new items will be added in the way of weapons and clothes. We can expect to see many weapons carried over from Phantasy Star Portable.
Various balance adjustments will be made to photon arts, GUARDIANS types, races and SUV weapons.
Exact counter (just counter) will be modified so that the user is invulnerable while countering an attack.
A point system will be implemented to allow characters that have reached the level cap to turn excess EXP into points which can be used to further upgrade their abilities.
Common box functions will be further expanded.
A lock function will be added to allow players to protect items that are near and dear to them so that they can't accidentally sell them to an NPC vendor.
New varieties of missions will be added, such as some which will have restrictions based on (for example) GUARDIANS type.
The billing system will be updated to include an optional "PSU Ticket" system. Basically, this will allow players to purchase "PSU Tickets" that can be used to gain access to even more in-game content such as exclusive missions and the ability to modify the element and attribute percent of weapons and line shields.
You can join in the discussion of this exciting information at the forum. Stay tuned, as we'll be bringing you further details on this future update as they arrive!
By EspioKaos at 04/08/2011 - 9:12am

Some very big and exciting changes are in the near future for the Japanese version of Phantasy Star Universe! With the end of online support for the PS2 version of the game coming April 14, PSU will become PC-exclusive, throwing open the doors for types of updates the game has never seen before! Dubbed PSU update 3rd, this ongoing release of new content promises to take the world of Phantasy Star Universe to a whole new level, starting at the end of April!
As with the previous two supplemental updates (known as GUARDIANS Advanced Content on the Xbox 360 servers) that have occurred, this update will add hundreds of items to the game, including new weapons, clothes and parts. Stepping up from this, however, update 3rd will introduce brand new photon arts and SUV weapons! As indicated by the images on the official site, players can look forward to photon arts from Phantasy Star Portable 2 and PSP2 Infinity such as Blade Destruction, Sazonde and Dus Skadd! New SUV weapons include the likes of Big Impact, Air Ride Cluster and Flame Panzer.
Upping the ante one more time, update 3rd will introduce brand new areas to Phantasy Star Universe, something which has not occurred since the release of the expansion Ambition of the Illuminus over three years ago. New areas include Clad 6, Ohtori Castle, Crodog Jungle, Mt. Elbars and many more from Phantasy Star Portable 2 and PSP2 Infinity!
Other additions promised with this update include fixes to existing bugs, such as erratic player movement caused by monster hit box entanglement -- something most people have experienced by getting too close to large enemies such as Polavohras and Svaltuses -- as well as new missions to utilize all of the new areas. And finally, a little something for humans and newmans...! While we wait for the initiation of this update in the coming weeks, stop by the forum to join in the ongoing discussion of this exciting news!
By EspioKaos at 03/24/2009 - 8:02pm

The long-awaited supplemental update announced for the Japanese PC/PS2 version of Phantasy Star Universe will be hitting the Japanese servers this week! Full details of March 26's JP server update were announced early this morning. Here's a bit of what to expect from this update.
Many new weapons, clothes, SUV weapons and materials will be added.
The first three "conditional missions" will be added to a new area on the third floor of Clyez City.
The new conditional missions will play in a similar manner to PSO's C-mode, whereby various restrictions will be put in place on the entire party.
Certain photon arts and SUV weapons will receive adjustments to their power and abilities.
A variety of stat adjustments will be made to all types. Also, Guntechers and Wartechers will be able to equip double sabers up to grade A.
Longbows will receive an increase to their rate of fire and attack power. Grenades will a reduction in PP consumption.
GUARDIANS advanced style will be introduced. This will allow players to customize their character's abilities.
There is much, much more to this update than what's listed above. For full details, check out this translation of the Japanese announcement. Then feel free to jump into the ongoing discussion of what's to come!
Update: Only a few short hours after the supplemental update went live on the Japanese servers, it had to be removed due to a few major issues arising. As it stands, this update has been postponed until further notice. We'll update this news story as new information comes in.
Update #2: A follow-up report was posted on the Japanese site stating that work to correct the problems with this update is progressing and that the update may be ready to go live as early as Monday, March 30. Keep in mind, however, that this date is not set in stone, and the update could occur at any point after then. Furthermore, as an apology to all players, a two week reward period will be implemented at a future date. Please see this post for full details.
Update #3: Maintenance occurred this morning on the Japanese PC/PS2 servers to implement the update, and so far everything seems to be going very well!
By EspioKaos at 06/05/2009 - 9:45am

Thursday, June 4 marked the introduction of a brand new in-game currency to the Japanese PC/PS2 servers. Dubbed "GUARDIANS Cash," this optional service allows players to purchase varying quantities of GC to gain access to exclusive missions with various bonuses and rewards. (For details on the cost of GC, please see this post.) Currently, only two GC missions have been released: "Legacy of the Light" and "Entrusted Defense." "Legacy of the Light" offers players a chance of obtaining drops from LV175 enemies, but also a variety of new weapons from boxes within the mission. The include the likes of Soul Eater, Rocket Punchers, Motav Prophecy and more. The second mission, "Entrusted Defense," places players in a VR simulation of an enemy invasion at GUARDIANS HQ. This mission offers players a 350% EXP boost as well as a boost to PA EXP payout.
Along with these two missions came a new exchange mission called "Photon Crystal Exchange." Here players can compress Photon Drops (received from GC missions) into Photon Crystals and trade these crystals for different weapons and even clothes and parts. Of note, replica sets of the GH410 and GH480's clothing are available.
Despite some players enjoying the new missions and items, the introduction of the GUARDIANS Cash system to the Japanese servers has received a lot of flak from both the Japanese and the English communities alike. English GMs have stated that the GC system has not been confirmed for an English version release, but all feedback is welcome as it can help determine what is best for the community as far as this content goes. If you would like to jump in on the discussion and leave your thoughts on the system, please feel free to do so at the forum. But, please remember to keep your posts clean and on-topic!
By S-T-H at 01/28/2011 - 1:54am

As EspioKaos has reported on the forums, there are a couple of big news items for fans of the Gurhal series.
First up, SonicTeam has announced that the Japanese PlayStation 2 release of Ambition of the Illuminus will no longer be able to access Network Mode following March 31, 2011. From this point forward, a Japanese copy of AOTI for PC will be required to play online. Fortunately, a free-to-download version of the client is available and they will additionally be holding a campaign in April to further encourage the switch. It should be noted that players who do not wish to make the switch must cancel an auto-renewing account themselves.
As one might expect, this opens up the game to changes and additions that the developers may have been unwilling or unable to make in an attempt to continue supporting the PS2 version. Without delay, SonicTeam has also announced the so-called "update 3rd" will start in April 2011.
Those following Japan's happenings know that these free updates (and on occasion supplementary patches) contain additions to the client data past that which is found in AOTI. The first contained weapons and clothing from the first Phantasy Star Portable and later was collectively released under the banner of "GUARDIANS Advanced Content" for the Xbox 360 version. Appropriately, the second of these updates contained weapons, clothing, and even hairstyles from Phantasy Star Portable 2. While not much has been announced yet for update 3rd, teaser images have been released showing higher quality versions of areas formerly seen in PSP2 as well as a kind of enemy spawn yet unseen in PSU. A crossover event is also announced to be held with the upcoming Phantasy Star Portable 2 Infinity.
After all the requests for PSP2 content and features to be added to PSU, it should be exciting to see what else the developers might have in store for this and later updates.
By EspioKaos at 02/04/2009 - 11:34am

SonicTeam updated their website for Japan's upcoming AOTI supplemental update with further details on some previously announced features. Here's a brief synopsis of the recent additions.
The capacity of the common box will be increased to 100 items from the current limit of 32.
The item delivery function available at select NPC vendors will be replaced with direct access to your common box from the vendor.
A function will be added to partner cards to allow players to transport directly to another player's room from their card.
The current list of online status indicators will be replaced with the ability to create your own indicators. Furthermore, your current online status will appear on your partner card.
The optional billing additions known previously as "PSU Tickets" are now known as "GUARDIANS Cash."
All PS2 users will have access to the system file upgrades offered by this update, but they will not receive visual upgrades for new items. However, new items will be available to PS2 users. These items will simply use existing in-game visuals, though the names, descriptions and stats will be unique.
For further details on these recent additions as well as to voice your thoughts and opinions on this upcoming update for the Japanese PC/PS2 servers, check out this thread at the forum!
By EspioKaos at 12/12/2009 - 6:56pm

An intriguing post was made on the official Japanese Phantasy Star Universe site a few days ago. It seems that another large update is in the works for the Japanese PC/PS2 servers, similar to what was seen earlier this spring. Of note, over 200 completely new items as well as weapons and clothes from previous entries in the Phantasy Star series are planned for release over a period of time. Among other things, some changes are planned for "community course," a way for previous PSU subscribers to continue to play the game (under limited terms) even if their GUARDIANS License has expired.
The initial implementation of this update (as with the supplemental update, it won't all be released at once, but spread out over a series of updates) is slated to begin in the last few weeks of December, all kicking off with a brand new event: Gurhal's Greatest Battle: GRM vs. Yohmei vs. TENORA! This event is said to take a different approach compared to previous events, but we'll have to wait just a bit longer to see exactly what SonicTeam have up their collective sleeve.
As with the previous supplemental update, the target platform will be PC, though PS2 users will not be entirely left out. Of course, they will not be able to see the new unique weapons and clothing models added to the game, but PS2 players can still use them. Other new features which do not depend on new graphics will likely be able to be utilized by PS2 players, as well. We'll be keeping an eye on this news as it continues to develop in the coming weeks. In the meantime, join in the ongoing discussion of this update at the forum!
By S-T-H at 07/31/2009 - 10:49pm

As announced on the official Japanese PSU website, Sonic Team will be pulling support for the original PC and PS2 PSU clients starting on October 1st. From this point forward, players will need to have access to the expansion to continue to play online.
It will have been a full three years since the first version of the game had released in Japan. However, after the expansion's release a year later, almost all of the new content requires AOTI to play. In a similar fashion, there are very few users that actively play the original, so the effects will be minimal on the population.
Since late last year, Sonic Team has been offering Japanese players downloadable versions of both PSU and AOTI at minimal cost. The pricing for each is about equivalent to a month of service. In part, this was an attempt to switch more users over to the PC version from the PS2 version. Now, it may also provide a smooth transition for those players still using the original to connect.
Currently, there are no announcements in regards to requiring AOTI for Xbox 360 or international PC and PS2 players.
By S-T-H at 10/08/2009 - 6:55pm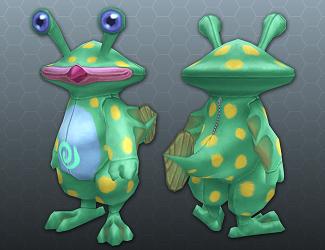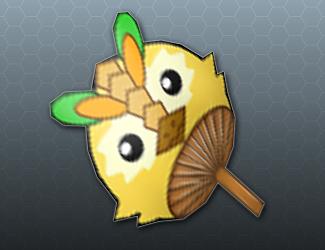 Some time ago, Sonic Team held an item design contest for PSU fans in Japan. The results have already been announced. As of a recent website update, they are showing what the items will look like in-game. There are separate pages for weapons and clothes. It had been noted the items will be made available to all players (not just those that spend money on GUARDIANS Cash). These items will also be available in Phantasy Star Portable 2.
The newest longterm schedule for Japan confirmed that items from Phantasy Star Portable 2 and Phantasy Star Zero will also be made available in the future to PSU players.  There will even be entirely new items designed by Sonic Team themselves specifically for PSU.
An ongoing thread in the forums contains more details on this contest and the winning items.

Keyword search

Current search
[×]
New Topics
: Phantasy Star Universe (Japan)

Guided search
Click a term to refine your current search.
New Topics
:
all
» Phantasy Star Universe (Japan)

Advertisement