Phantasy Star Online: Blue Burst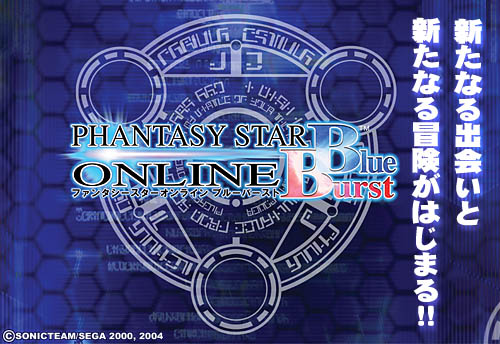 According to the new ST PSOBB Webpage, PSO Ep. I & II PC will have/feature:

Remappable keyboard buttons for action palette on your lower screen (extended, you can map techniques and actions to keys 1-0)
Server side saving to preserve character data
Game masters to establish order to communities
Staff characters
Is an X-Box port
Control improvement involving keyboard and mouse
Native high resolution mode
Better textures
Existing characters will look better (same existing 12 classes, no new additions)
Higher polygon count
New NPC's introducing new adventures (not on Gamecube or X-Box)
New team system will let you register teams with the server and be known by that team which will enable you to create mini communities. Once you have a team made, you have your own real time chat channel that runs independently of what ship/game you are in.
A completely new map and new set of monsters.


You can view more screenshots of PSOBB in our
Screenshots
A new character will appear in the principal's room which introduces a Episode 2 new storyline through a new Episode 2 quest category: "The Principals Prefecture".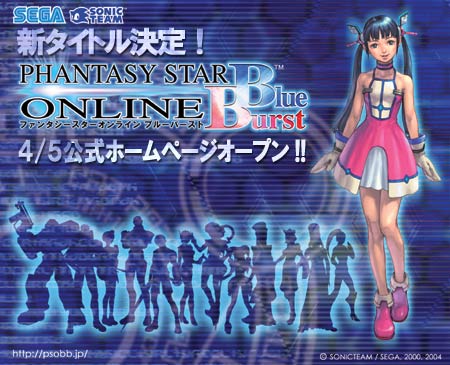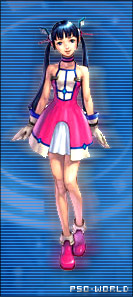 New Map Production Sketches: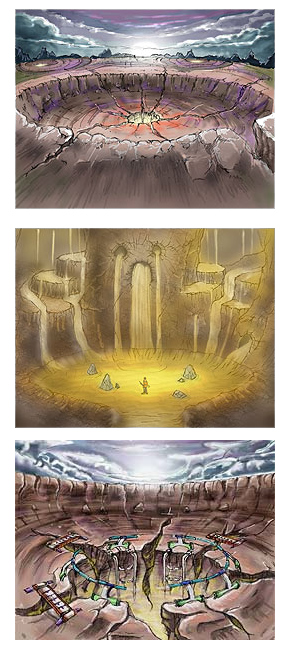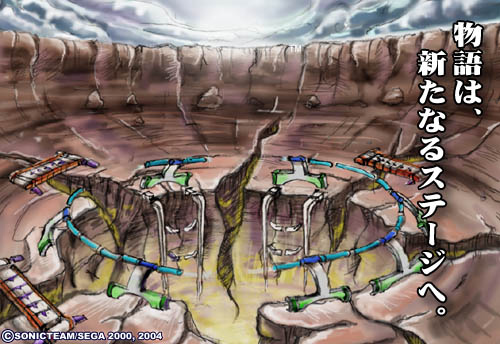 New Enemy Production Sketches: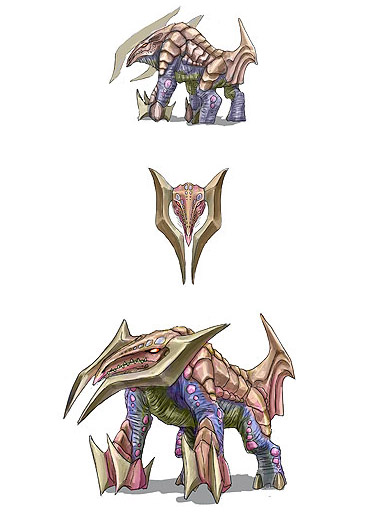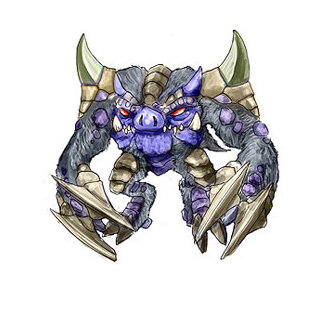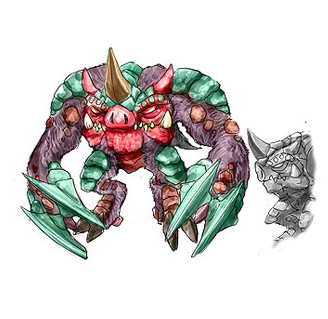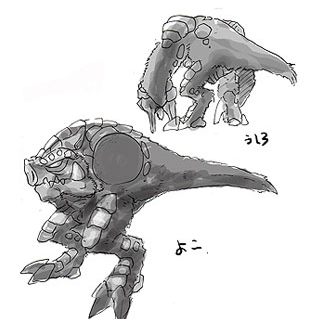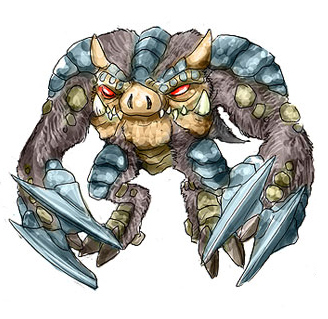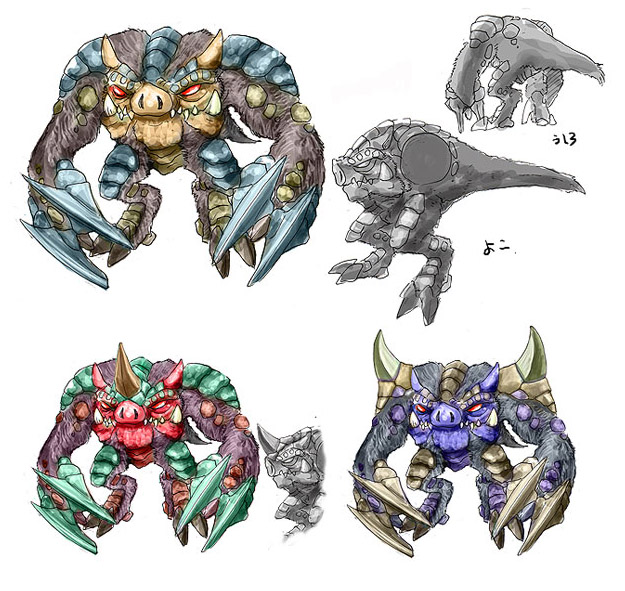 GM/Guardian Character Model & Information: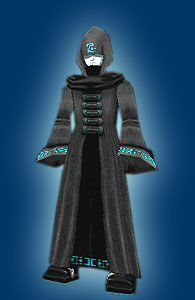 GM's will be there to supervise and monitor gameplay. They cannot anwer questions about screenshot capture or gameplay questions outside of technical issues and mechanics. GM's presence can be requested in a game when the need for one arises.
GM's can assist with the following issues:
Investigation of a problem/troublesome character/player. Players deem troublesome will receive a warning from GM's
Faulty in game mechanics. Correction of said faults.
Server related notices/announcements
Mediation of solution between players
Supplementation and restoration of an item or play data
GM's are able to terminate player accounts after warnings are given out including players of the PSOBB Closed Beta Trial. Account termination will be issued based on judging by the PSOBB staff. Accounts might be terminated without the need of prior warning.
Please respond promptly to GM rquests.
Staff Character Model & Information: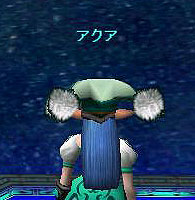 Staff characters will be present to support your PSOBB activity and will have blue names in the lobbies. Staff characters will be able to help you out with basic how to play the game questions and also help out during events. Staff character's presence can be requested in a game when the need for one arises.
FAQ:
Q: What is PSOBB?
A: PSO is an online multi player RPG. PSOBB is the new PSO that is on the PC plaform based on PSO Ep 1 & 2.
Q: What is the difference between previous PSO and PSOBB?
A: There are various new elements introduced into the game such as the points covered above.
Q: Can PSOBB go online together with the Gamecube, Xbox or DC versions?
A: No, PSOBB is separate because of the new enhancements.
Q: Are the quests on PSOBB the same as PSO Ep 1&2 quests?
A: PSOBB will have most of the same quests as well as new quests exclusive to PSOBB.
Q: Will ST add more people to the Closed Beta Trial?
A: There are no current plans to do so. If they were to do so, they will announce it on the website.
Q: When will the game be release?
A: ST has no current information.
Q: What will be the price of the Hunter's License?
A: ST has no current information.
Q: Will my Closed Beta Trial character transfer over to the final release of the game.
A: No, to make it fair to everyone, everyone will have to start fresh.
TOS Violations:
Harrasment
Rude remarks that disrupts the nature of chat
Stalking individuals
Cheating
Hacking program
External game programs, and unjust change and deletion of game data
Inaccurate game program and use of game data
Instigating a quarrel or situation
Disprespecting a GM or staff character
Acts which damage another player's honor
Releasing personal/private information
Acts which can or might be criminal in nature
Acts that breaks laws
Persisting problem behavior will result in account termination.
All of the above acts, may result in account termination.
In the event of a character name that is inappropriate, Sonic Team will and has the right to change such player character names.
Technical Specs:
Dos: Windows 98/Me/2000/XP
CPU: Minimum of Pentium III 450MHz
Graphic: 3d graphics board minimum 32MB VRAM
Closed JP Beta Info:
Application start: 25 March 2004
Applications close: 31 March 2004
Beta starts: 9 April 2004
Maximum number: Limit of 5000 people planned/3000 online applicants
System requirements
(JP operating systems only!)

Minimum

Suggested

OS

Windows 98/Me/2000/XP JP version or later

Windows XP JP version

CPU

PenitumIII 700 MHz

Pentium 4 1.5GHz

Memory

128MB

256MB

Empty HDD

1.3 GB (Future patches taken into consideration)

Graphics

Direct 3D Compatible & 32MB VRAM

Direct 3D Compatible & 64MB VRAM

NVIDIA GeForce, ATI Radeon 8500 or later

Sound

DirectSound Compatible

DirectX

DirectX 9.0b

Controllers

Keyboard, mouse, DirectX compatible game controller

Network

Internet Connection. 256 kbps or more
Projected Release Dates:
Japan: Currently in development
Selling price: Unknown
Console: PC
Publisher: Sega

PSOBB has also been released in the US. Please visit PSOBB US Website for more information.

Pricing & Availability :
PSO BB will be available through the following ways:
1. Free May 21st game magazine addition,
2. Free download on May 21st
Both ways will only let you play the game for free for up to Level 20.
3. Special package edition sale starting June 3rd at 1,980 Yen (2,079 including tax) with 30 days play free
4. June 3rd download at 1,200 Yen (1,260 including tax) with 30 days free
Hunter's License fees are at (payable through credit card or Webmoney):
1. 1,200 Yen (1,260 including tax) for every 30 days or
2. 1,000 Yen (1,050 including tax) for every 30 days with automatic renewal.
Sonic Team PSOBB:
Order Page: Sega
Official Website: http://psobb.jp
ASOBITTO city mall event
On Sunday, April 4th, between 10m and 6pm, there was be a special event held in anticipation of the Closed Beta Trial. In ASOBITTO city mall No. 1 town (1F entrance) in Japan, there will be an event in which visitors can try out PHANTASY STAR ONLINE Blue Burst. There will be 4 PC terminals set up for this and groups of 4 visitors can simultaneously play a n Episode 2 quest for a maximum time limit of 10 minutes. Because of the limited number of terminals, visitors are served on a first come basis. At the same time, up to 500 Closed Beta Tria applicants will be accepted on site. These people will also receive a Blue Burst mousepad featuring the new sub character, pictured below. The ASOBITTO city mall event on Sunday, April 4th, was a huge success and many people showed up to get a chance to play the trial. All 500 kits were given out in less than 20 minutes.