The first English screenshots for Phantasy Star Zero were released today. The 14 screens over at nintendoeverything.com primarily come from the opening, but include a few action shots. The worthplaying website has 40 screenshots. These screenshots consist of a mixture of character creation, NPC interaction, and in-game action sequences. The latter website is definitely worth viewing if you are interested in the English version of Phantasy Star Zero.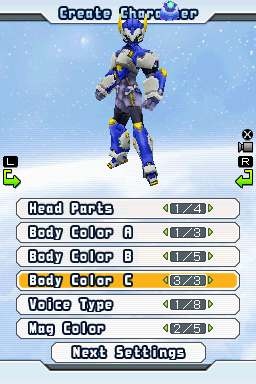 HUcast Character Creation courtesy of nintendoeverything.com
Credit goes to Sayl for providing the nintendoeverything.com link. You can discuss these pictures in this forum thread.
EDIT: Several unmarked screenshots have been released on Sega of America's Flickr page