Ten years ago today, the Sega Dreamcast began making its way from store shelves to hundreds of thousands of homes across the United States. In the Dreamcast's short lifespan, it helped pave the way for console gaming as we know it today. The first console to include a built-in modem and support for online gaming, the Dreamcast was ahead of its time and spawned some of the most enjoyable, innovative, and memorable games (and accessories) of its generation.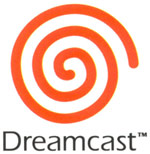 Of those games, Phantasy Star Online is one we can likely all relate to, and is arguably one of the most iconic games of that time (perhaps of all-time?). It's more than safe to say that the Dreamcast played a large role in the evolution of the Phantasy Star franchise, and an even bigger role in the creation of the site you're visiting right now. So, with that in mind, let's all wish the Dreamcast a happy 10th, dust off our old friend, and load up our favorite games to enjoy once more!
Have a Dreamcast story to share? Want to talk about your favorite games of yesteryear or link the Dreamcast to features and standards of modern day gaming? Feel free to hit up the comments section, or visit the
forums
!
For a little fun and an even greater dose of nostalgia, here's the original trailer for Phantasy Star Online, available now on the INTERNET: