Sonic Team has decided to partner with Weekly Young Jump to create new room decoration items featuring Japanese idols for Phantasy Star Portable 2. According to siliconera.com, these room decorations will be unlocked with exclusive codes from upcoming issues of Young Jump magazine. The official game page was helpful enough to list the birthdate, blood-type, and bust/waist/hip measurements for each of the models.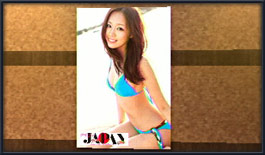 Hideo Kojima would be proud.
It'll be interesting to see if any of these novel collaborations survive the localization process. You can discuss this update in our Phantasy Star Portable forum.