One of the new features for Phantasy Star Portable 2 will be the inclusion of an extra difficulty level known as Hard Mode. Once you have completed the game on Normal Mode, you will be able to replay Story Missions on Hard Mode. This new difficulty will feature higher-level enemies and presumably better loot. In addition, you will be able to unlock better clothing and items from the NPC shops as you progress in the game.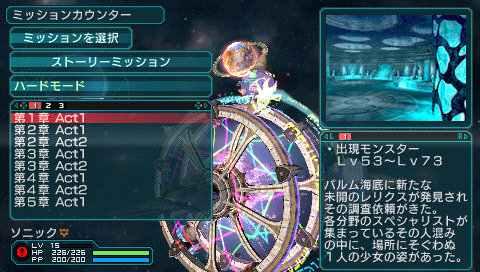 Story Mission with Level 53 to 73 Enemies
Credit goes to WBMike for bringing us this news. You can read additional news from this update in WBMike's forum post.