To celebrate the holiday spirit, Sega of Japan is releasing several new items through the Playtstation Store for Phantasy Star Portable 2. These items will be available on December 22nd for the Japanese version of the game. Here is a list of what is being released and the cost for each item:
Santa Dress (Female Clothing) for 300 yen
Santa Dress (Female Cast Parts) for 300 yen
Reindeer Suit (Male Clothing) for 300 yen
Reindeer Suit (Male Cast Parts) for 300 yen
Merry Christmas Grenade Launcher for 200 yen
Christmas Tree Spear for 200 yen
Based on the current conversion rates, you can expect to pay $17.70 or 12.35 Euros for all of the content. If you are thinking about purchasing any of this content, keep in mind that other players will only see the Christmas clothing/item models if they haveve purchased the same content.
Credit goes to Mike for bringing us this news. You can view additional pictures in this forum thread.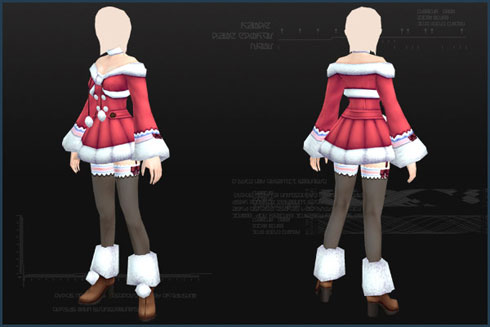 Not for the miserly or poor