Announced this morning on the SEGA Europe blog, Phantasy Star Portable 2 for the PSP has been confirmed for release in North America and Europe this year. Specific details are a bit slim, but Phantasy Star fans can expect to see PSP2 become available sometime in Fall 2010. If you were bummed that Sega's recent teaser countdown was not for a Phantasy Star game, this will hopefully brighten your day!
The story in Phantasy Star Portable 2 takes place three years after the events in Phantasy Star Universe, with resources in Gurhal quickly running out. Players will work for a private military group, known as "Little Wing", aboard the space colony Clad 6.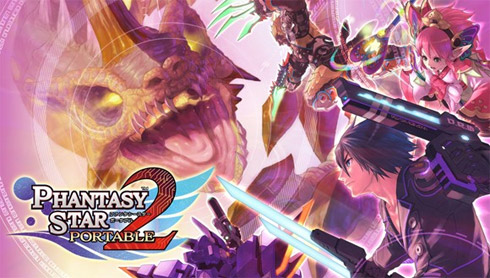 One of Sega's top five selling games of last year, PSP2's Western release will include a new story, full online functionality, new weapons, additional character customizations, an enhanced combat system, and other improvements. It is still uncertain which content and DLC from the Japanese release will survive the trip West, but more information should be available in the near future.
We'll keep you up to speed on the latest details and release date, but in the meantime, join in on the ongoing discussion of this exciting news in the forums!
Update: Gamestop now has PSP2 available for pre-order and is showing an estimated released date of September 28, 2010. Thanks to Thor131 for the heads up!