Edward, a Sega GM, announced today there will be two maintenance periods for the Xbox 360 Phantasy Star Universe servers over the next week. On July 15th, the servers will experience regular maintenance. In addition, the Holy Light Festa lobbies and rewards for the Sonic Birthday Event will be enabled. The Sonic Birthday Event rewards include 3 star luck and a 10% grinding boost for three weeks.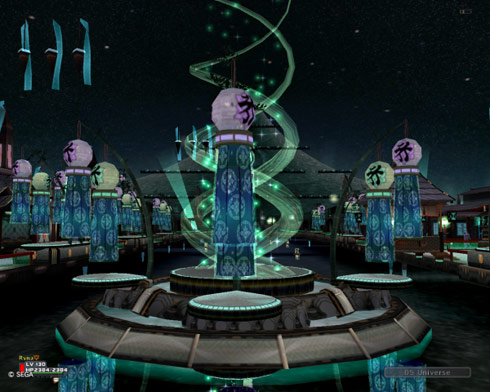 Holy Light Festa
The servers will be going offline for an extended maintenance on July 19th so the Supplemental Update, now known as GUARDIANS Advanced Content, can be implemented. The maintenance period will begin much earlier than usual. Details for downloading and applying the update will be made available soon.
Credit goes to Max_B for bringing us this news. You can discuss this update in this forum thread.
Update: According to the JP 360 homepage, the Holy Light Festa lobbies will also last for three weeks. Light Festival Décor will be available at the Variety Shop during this time.
Update: The details of this week's maintenance have been posted to the English homepage. Additionally, instructions have been posted for acquiring next week's major game update.
Update: The JP 360 homepage has noted the new AOTI requirement date as well as posted a notice of the update early next week.
Update: The scheduled maintenance is estimated to last from 7 PM PDT to 7 AM PDT according to the JP 360 homepage.