You've watched the trailer, seen the screenshots, and maybe even played the import. Now, as we get even closer to the US release of Phantasy Star Portable 2, you can get your first taste of the localized version of the game. The PSP2 demo is here!
Released on the US PSN store earlier this evening and weighing in at 342MB, the PSP2 demo features the first chapter of the game's story mode and also includes support for both ad-hoc and online multiplayer (available to everyone, unlike the Japanese PSP2 demo). In addition, players can import their original Phantasy Star Portable character, granting them two bonus items; a slot unit with a visual bonus and Exam Saber.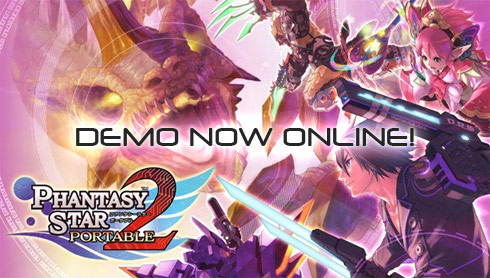 As part of the announcement about the demo, it was also revealed that each copy of PSP2 will include a unique, one-time code that will be linked to players' PSN accounts. Registering this code will allow players unlimited lifetime access to the game's online mode, no subscriptions or fees required.
Feel free to drop by our PSP2 Forum, where a demo discussion is already underway! You can also visit our Official Phantasy Star Portable 2 Pre-Order Thread / FAQ for the latest release date information and pre-order buzz.