Since the release of PSP2 in the West, there has been much discussion about whether or not the DLC released in Japan would eventually make its way to the US and Europe. The general consensus has been that the chance was likely slim. That is, until now. PSOW member Izuna has posted a very interesting guide in our PSP2 Forum which shows how to play the Japanese-released Phantasy Star Portable 2 DLC with the Western release of the game!
The process is actually quite easy, and simply involves downloading the free DLC from the official Japanese PSP2 site (where a similar guide is posted in Japanese) and storing it on your PSP's memory stick in the designated folders. The catch, as you might have guessed, is that the mission text is all in Japanese. However, it seems that the items you find during these missions will be displayed in English. (Please note: We do not yet know if there are any potential negative side effects from doing this, but none have been reported so far.)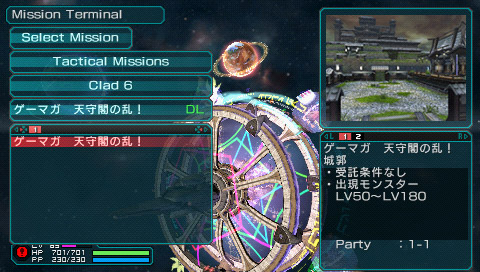 This discovery opens up access to many of the very popular downloadable missions that were released for the Japanese version of the game, such as Gemaga and Maximum Attack Cross. In addition, it raises a very good question: If the Japanese DLC can be used with this method, does that mean that Sega could potentially release localized DLC sometime down the road using a similar method? We'll have to wait and see. In the meantime, head over to the forums and check out the full guide and discussion! Thanks to Izuna for posting the guide and credit also goes to funkyskunk for letting us know about this trick in an earlier thread!