Just in time for the holidays, Amazon currently has Phantasy Star Portable 2, for the Sony PSP, on sale for just $19.99 (eligible for free shipping with Prime or orders over $25). It's a great opportunity to pick up this awesome PSP sequel for yourself or someone you know. Better hurry, though, as the last time this game was on sale it didn't last long!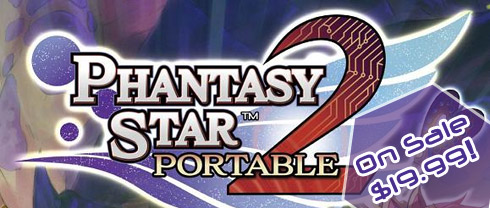 Also, be sure to stayed tuned for Episode 3 of PSO-World's Phantasy Star Podcast, which includes an exclusive interview with Stephanie Komure, the voice of Emilia Percival in the English version of Phantasy Star Portable 2! The episode will be posted here and on iTunes shortly!
Update: The price has gone back up. Congrats to everyone who managed to snag a copy while it was still on sale!