If the announcement of the one-millionth registered user didn't tip you off that PSO2 is doing great in Japan, a newly released financial document should help relieve any remaining doubt.
On Monday, Sega Sammy Holdings released a revision to their earnings forecast, originally posted back in May, for the first half of the fiscal year ending in March 2013.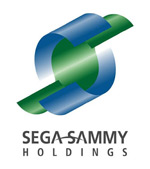 Within the document, Phantasy Star Online 2 is noted for it's success in reaching over one million registered players and earnings from the game are said to be "exceeding projections." In addition, sales of packaged software are said to have been strong.
It's not all good news, though, as Sega Sammy's other big business division, involving gaming machines (such as pachinko machines), had its sales projections reduced significantly due to a weak market and review of its sales schedule. This dropped the company's consolidated net income forecast by 42.9% (or 1.5 billion yen), despite the strong performance of the consumer business division and PSO2.
Regardless, it's nice to hear that Phantasy Star Online 2 is doing well and exceeding SEGA's expectations in Japan. This can only be a good sign for the future of the game and it's impending US release!