Sega Sammy Holdings Inc. posted its 2nd quarter earnings summary Friday, covering everything from its Pachislot and Pachinko business to its consumer software division. Among the highlights (again), is Phantasy Star Online 2, which has continued to perform well in Japan and exceed the company's expectations.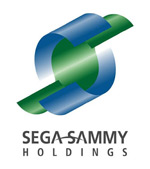 In a consolidated report covering the first half of the current fiscal year, SEGA's consumer business division, which includes packaged software and digital sales, showed noticeable improvements compared to the same period last year. The company continues to undergo restructuring in an attempt to become more profitable and focus on digital mediums.
Strong software sales and performance of digital titles, such as Phantasy Star Online 2, helped produce ¥35.7 billion ($44 million) in net sales, a 5.6% increase over last year. While the company did still show an operating loss of ¥780 million ($9.7 million) for this division, it is a huge improvement over the ¥6 billion ($74.5 million) loss during the same period in the previous fiscal year.
Looking on toward the future, SEGA still plans to bring numerous titles to the market and notes its continued intention to develop and release the smartphone and PS Vita versions of PSO2.