Starting today (Sunday), there's a huge sale going on for SEGA download bundles over at Amazon, with savings of AT LEAST 80% off in most cases! These download packs include a large number of games from SEGA's catalog, going back all the way to the Genesis days (the Genesis pack is only $4.99 and is made up of 50 classics, including Phantasy Star II, III, and IV). Here's a rundown of what is currently available (almost all of these can be activated on Steam, by the way):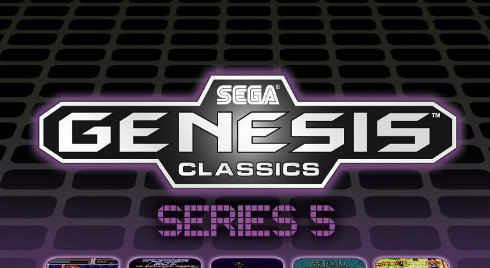 Sega Genesis Classic Game Pack - $4.99 (50 Games, Classics Series 1-5)


Golden Axe, Altered Beast, Comix Zone, Ecco the Dolphin, Gain Ground, Shinobi III: Return of the Ninja Master, VectorMan, Crack Down, Shadow Dancer: The Secret of Shinobi and Space Harrier II
Alex Kidd in the Enchanted Castle, Bonanza Bros., Columns, Ecco Jr., Eternal Champions, Fatal Labyrinth, Galaxy Force II, Kid Chameleon, Ristar and Super Thunder Blade
Alien Storm, Bio-Hazard Battle, Columns III, Sword of Vermilion, Virtua Fighter 2, Ecco: The Tides of Time, Decap Attack, Flicky, ESWAT: City Under Siege and Golden Axe II
Alien Soldier, Gunstar Heroes, Landstalker: The Treasures of King Nole, Light Crusader, Shining Force, Shining Force II, Shining in the Darkness, Streets of Rage, Streets of Rage 2, and Wonder Boy III: Monster Lair
Phantasy Star 2, Golden Axe 3, Streets of Rage 3, The Revenge of Shinobi, Wonder Boy in Monster World, Vectorman 2, Phantasy Star IV: The End of the Millennium, Phantasy Star III: Generations of Doom, Dynamite Headdy, and Beyond Oasis / The Story of Thor

Dreamcast Pack - $4.99
Crazy Taxi
Jet Set Radio
SEGA Bass Fishing
Sonic Adventure DX
Space Channel 5 Part 2

Sonic Action Pack - $24.99
Sonic & Sega All-Stars Racing
Sonic 3 & Knuckles
Sonic 3D Blast
Sonic Adventure DX
Sonic CD
Sonic Generations Casino Night DLC
Sonic Generations
Sonic Spinball
Sonic the Hedgehog
Sonic the Hedgehog 2
Sonic the Hedgehog 4 Episode 1
Sonic The Hedgehog 4 Episode 2

Sega Arcade Collection - $14.99
Billy Hatcher and the Giant Egg
Jet Set Radio
Renegade Ops Coldstrike Campaign
Renegade Ops
Virtua Tennis 4

Sega Action Only Pack - $19.99
Aliens vs. Predator
Binary Domain
Condemned: Criminal Origins
Hell Yeah
Viking Battle for Asgard

Total War Bundle + Viking + TW Battles - $23.75
Empire: Total War
Medieval II: Total War - Gold Edition
Napoleon: Total War Imperial Edition
Rome: Total War - Alexander (Expansion)
Rome: Total War - Gold Edition
Total War Battles: Shogun
Total War: SHOGUN 2 DLC - Rise of The Samurai Campaign
Total War: Shogun 2 - Fall of the Samurai
Total War: Shogun 2
Viking Battle for Asgard
The SEGA Genesis Collection for 5 bucks seems like a major no-brainer and includes some great classics, including three Phantasy Star games. In addition, Amazon is also offering a $5 promotional credit with the purchase of any of these bundles, good toward any "Editor's Choice" game download during January 2013, so it might just end up being free in the long run.
The sale will run through this week and will be ending on Saturday, December 8th, 2012. Drop by the comments and let us know what you pick up!