Viewers of Sega's live video stream from the Tokyo Game Show were the first to catch a glimpse of Sega's upcoming Phantasy Star game for 2011, Phantasy Star Online 2! The surprising reveal took place at the end of a montage which showcased every Phantasy Star game from the past 10 years and also included a peak at Phantasy Star Portable 2: Infinity, which was recently revealed as well. While no actual game footage was shown, a logo for Phantasy Star Online 2 did appear at the end of the video, along with some basic information indicating that the game would be released sometime in 2011 (presumably in Japan) for the PC.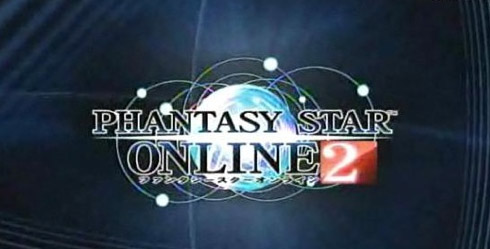 It looks like this is indeed PSO's 10th Anniversary surprise that many were hoping for and we'll likely be finding out more once Sega releases an official statement. We're obviously very excited about this news and will post further details about PSO2 as we get them. In the meantime, check out the the full video HERE (Posted at SegaBits) and feel free to drop by the PSO-World Forums where an active discussion is already taking place about this awesome news!
Update: a new, high-quality version of the video is available at Sega's new Phantasy Star Portal web site. Check it out here!